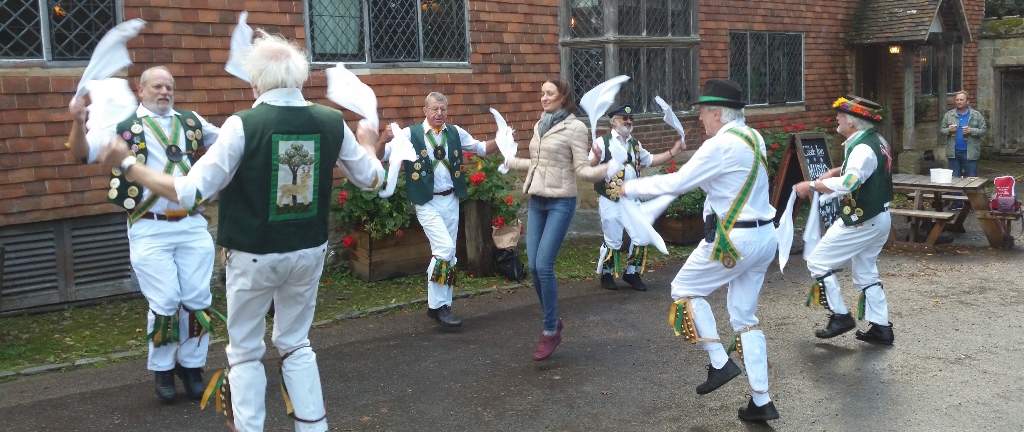 Dancing "Rosetree" with unsuspecting member of the public.
Left to right: Brian Tasker, David Williams, Jon Wimhurst, "Alisa" (held aloft), Stephen Collingwood, Andy Ellis (minus waistcoat, don't ask) and Mick O'Leary. A camera shy Brian Stewart is hiding behind David, top hat just visible.
We are indebted to Peter Taylor for providing the photographs.